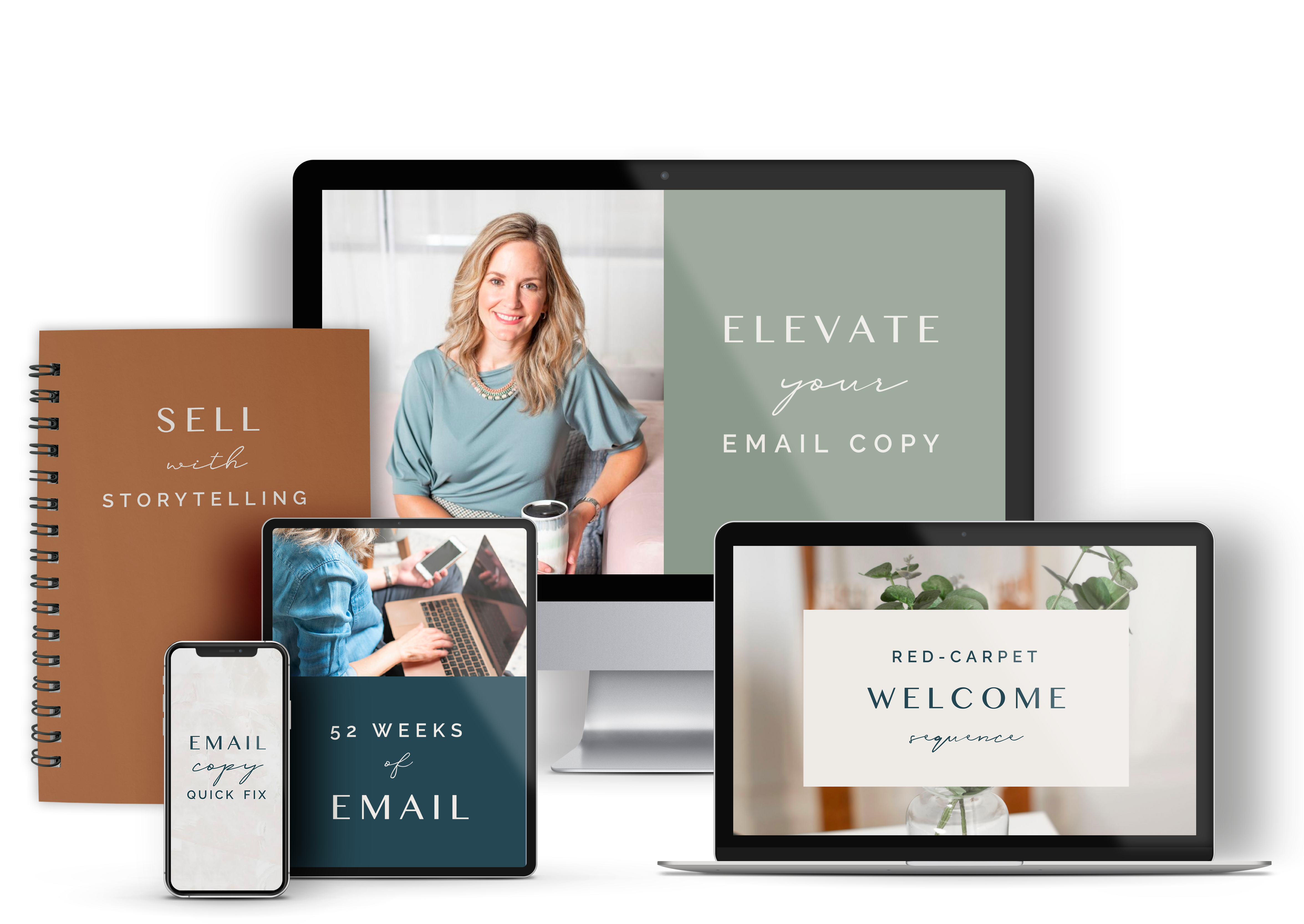 Elevate Your
Email Copy
Have you been ghosting your email list, wondering what the heck to write them? That's an easy fix! This email copywriting toolkit contains a plug-and-play welcome sequence template (pre-written by Yours Truly), 52 weeks of newsletter topics (Yep… that's at least a whole year's worth if you're doing the math!) and more to help you create an engaged community of soon-to-be buyers.
sales pages
that sell
Planning to launch a new course, product, or service anytime soon? Then it's time to get crackin' on a sales page and launch email sequence to promote your offer! This kit contains a high-converting sales page template (showing you what to write and where), 14 plug-and-play launch email templates to drive people to your sales page, and MORE. Even better, you can use this toolkit for multiple launches!
"I bought your email kit and then went back and bought your launch kit too. They've saved me so much time!!! And I will tell you, I've purchased two much higher-cost courses by women with massive followings and the value I've received from yours has far surpassed theirs. Yours are clearer, more concise, and easier to use than anything else I've seen. Love them!"
Marya Choby
Coach and Podcaster
Landed here when you really want done-for-you copywriting?
Recalculating now…