Open that Google Doc and settle in, friend. It's time to write copy that makes your offer a hands-up-in-the-air "HECK YES!" with:
SALES PAGES THAT SELL
SALES COPY TOOLKIT
Includes a plug-and-play sales page template, sales page design roadmap, launch email sequence, and MORE to help you write personality-packed, high-converting sales copy with ease.
Get it today for just $297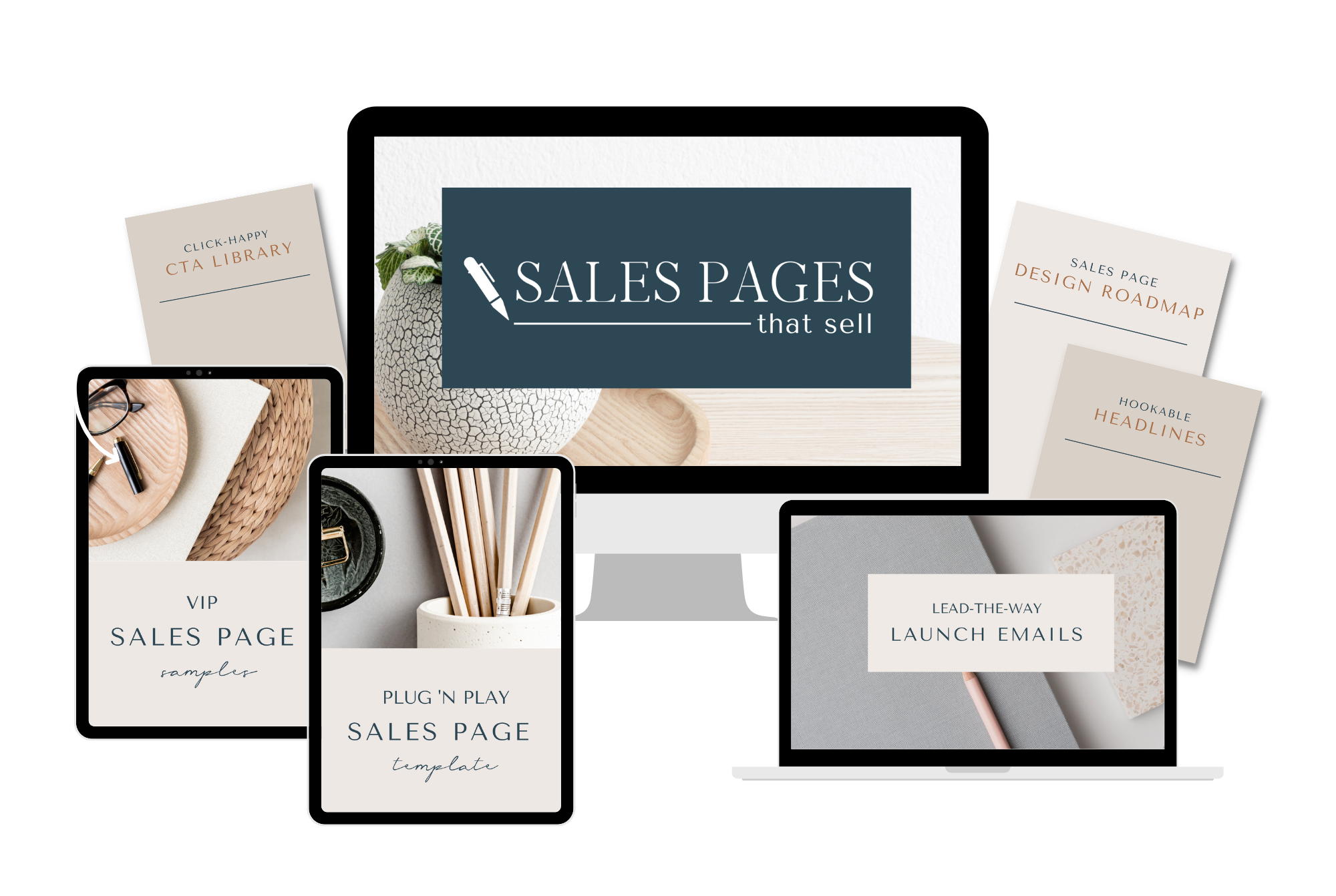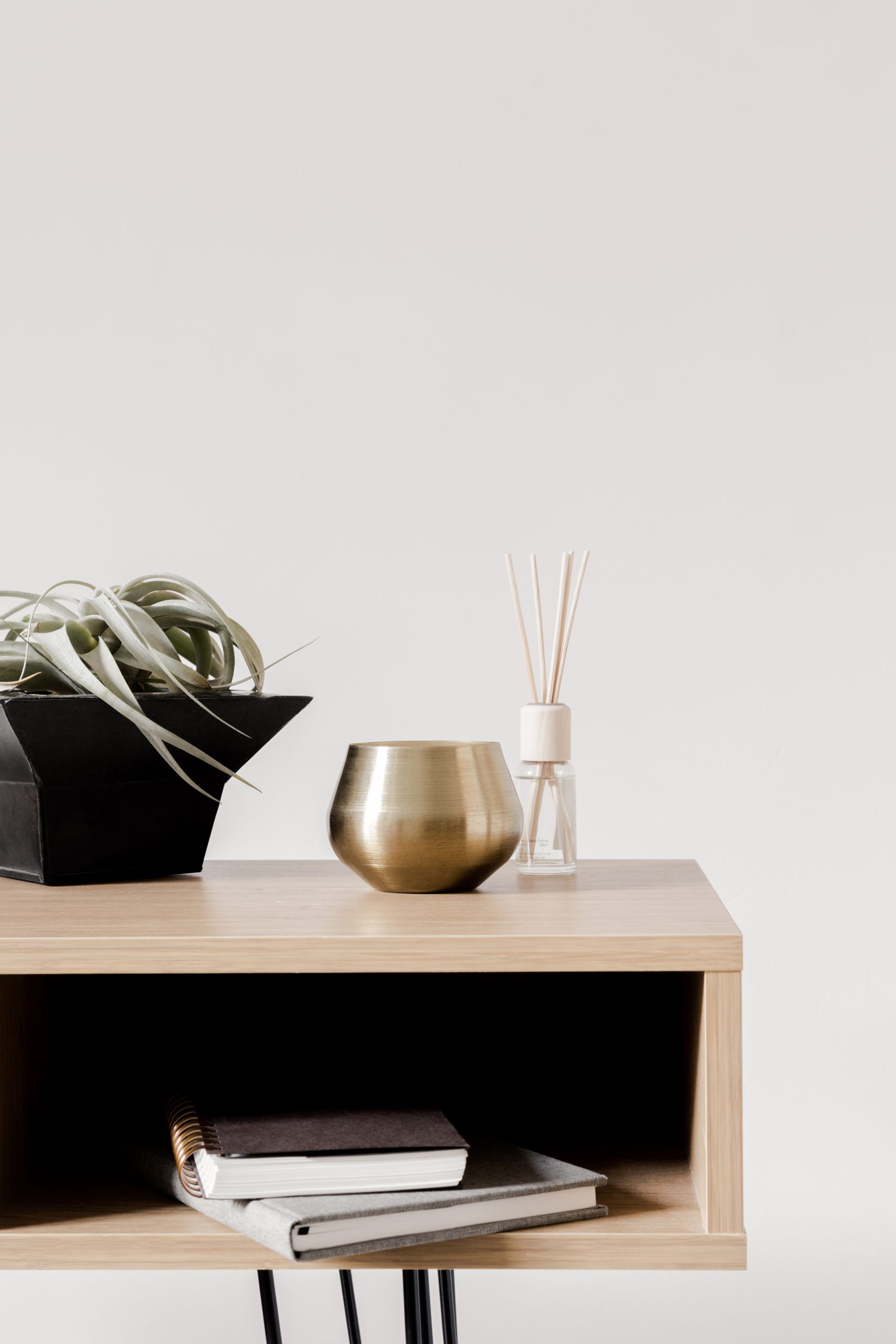 truth time ...
YOU DIDN'T REALIZE WRITING SALES PAGE COPY WOULD BE SUCH A GINORMOUS TASK.
You'd hoped to breeze through it in no time. But here you are, trying to write your long-form sales page without sounding like a robot, and you're kinda (OK, very) overwhelmed by how much copy is needed.
Plus, you're a bit hazy on details, like:
• How to grab your readers' attention from the very first headline.
• How to structure your copy so it flows well and sounds like you.
• How to convey the VALUE of your offer, so people won't blink twice at the price.
• How to create urgency without sounding "salesy" or like Brad the Bro Marketer.
• And so much more!
Grab 'sales pages that sell' and get ready to write copy that:
✔️ Is pure FUN to read – because (*spoiler alert*) bored readers don't stick around long enough to buy.
✔️ Answers your readers' burning questions – saving you from having to hop on a million sales calls or hang out 24/7 in your DMs.
✔️ Speaks directly to action takers – people who are ready, willing, and able to take that next step with you.
✔️ Gets people excited to BUY – the very purpose of your sales page!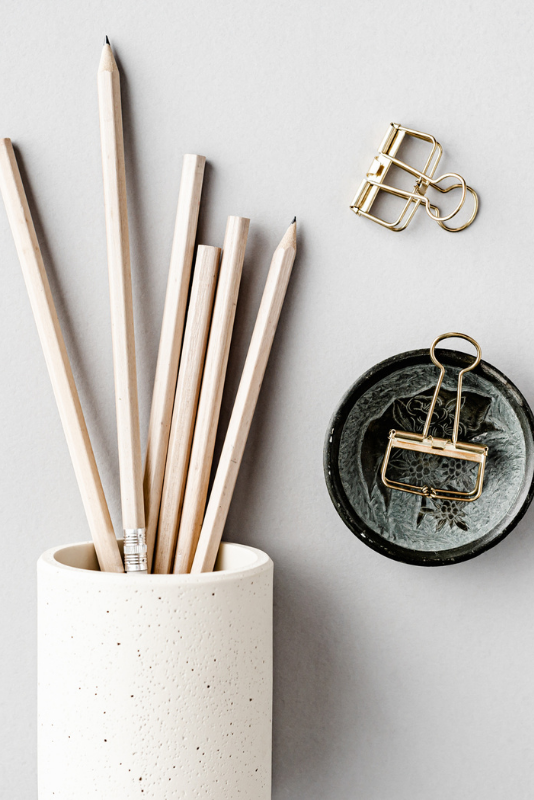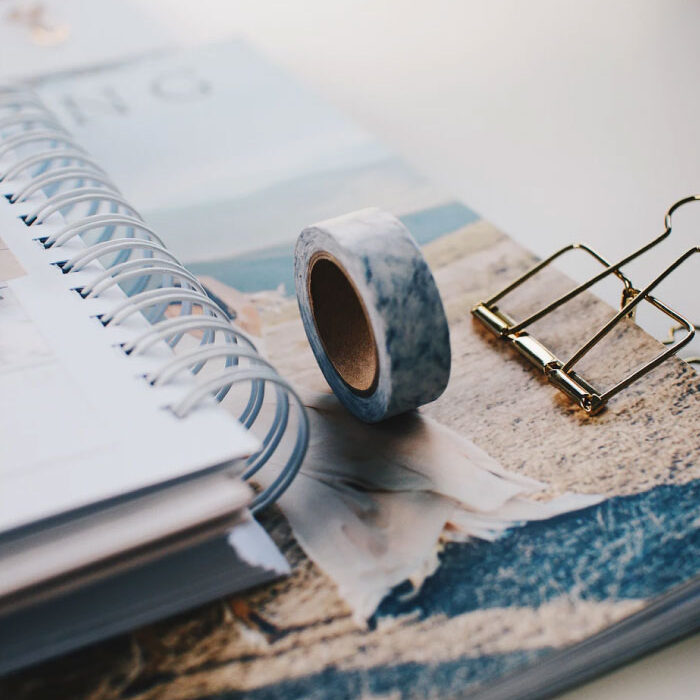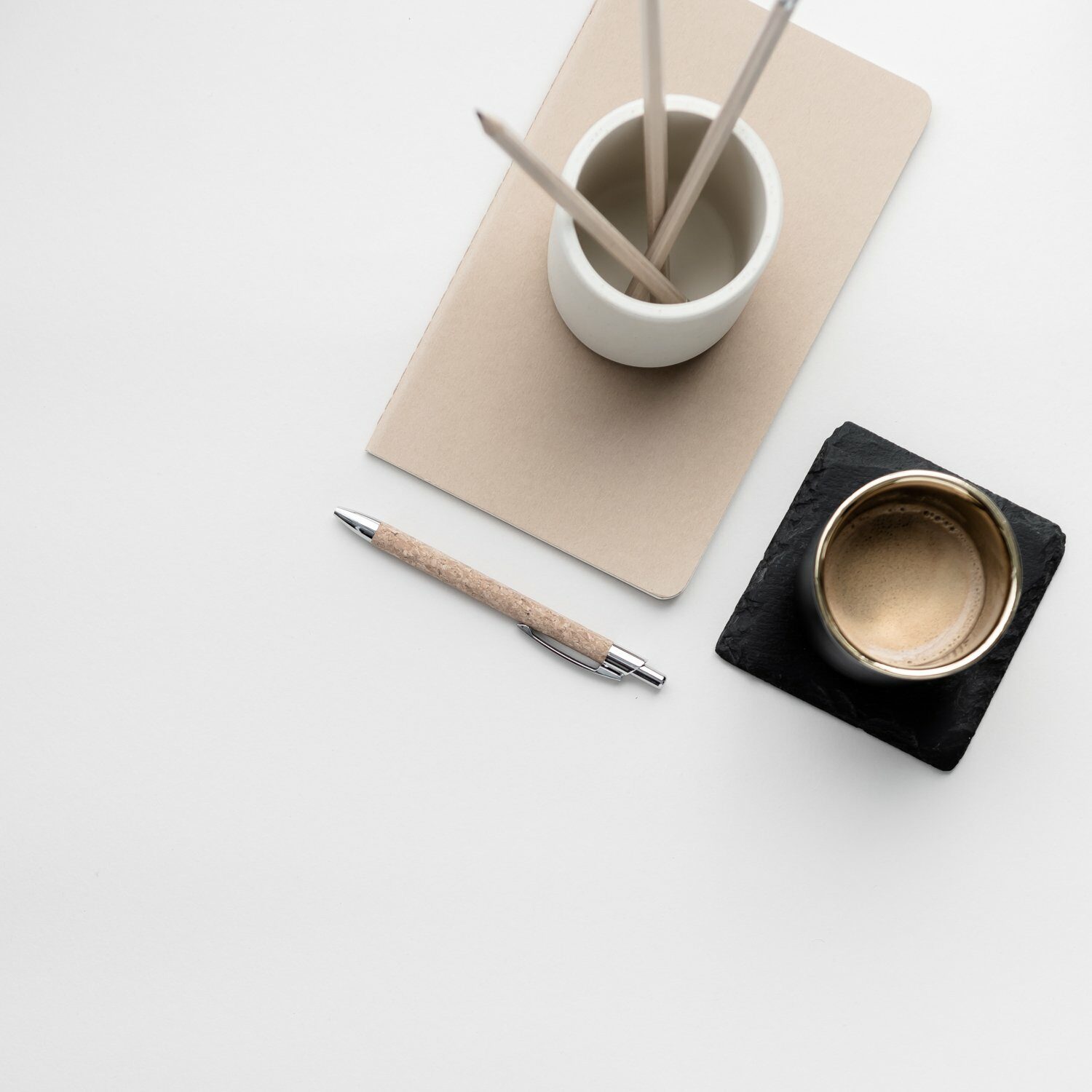 It's all possible with
sales pages that sell
SALES COPY TOOLKIT
This copywriting toolkit is designed for you, the busy coach, course creator, or creative who wants to DIY their sales page copy – with strategic support from a professional sales page copywriter (yours truly).
You'll get a high-converting sales page template + sales page design roadmap showing you what to write and where, plus a slew of juicy bonuses to drive more people to your amazing offer.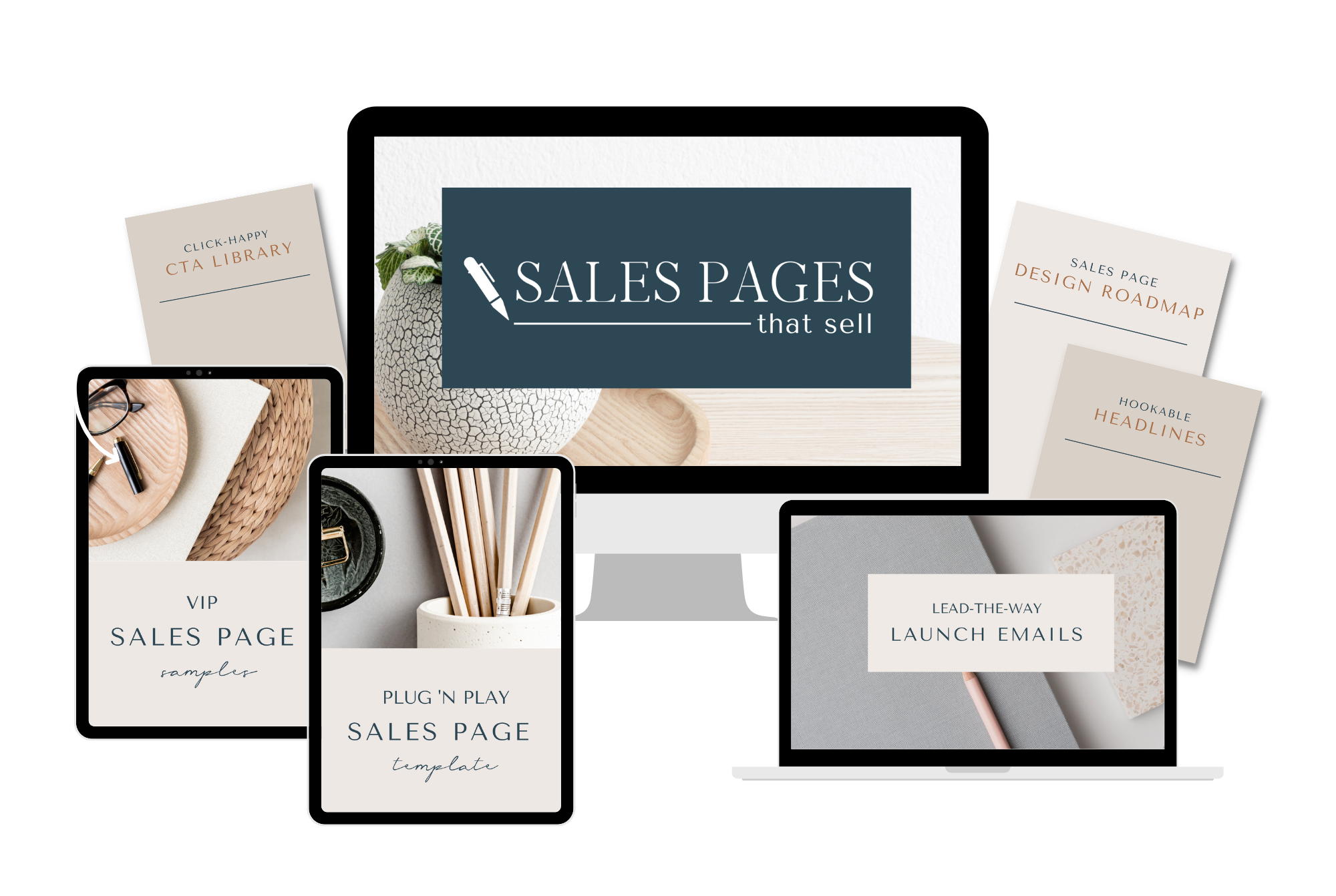 Total Value: $2,400
GRAB THE GOODS FOR JUST $297
here's what you'll find inside:
plug-'n-play
Sales page template
This is where it all begins: your step-by-step sales page template guiding you through 16 crucial sections of a high-converting sales page.
No more guessing what to write, where to put everything, or how the heck to sell without being "salesy" because you'll have my professional copywriting tips and tangible examples throughout. (By the way, this is the same template I use when writing for my four-figure VIP Day clients.)
THIS TEMPLATE WILL HELP YOU:
Write your sales page faster and with more confidence.

Draw in your best-fit, meant-to-be clients & customers.

Turn casual readers into eager, "I'm ready to invest!" buyers.
While copy should always come before design, sometimes it helps to have a visual framework to picture where all your wonderful words will go. 
Enter this simple sales page design roadmap (aka, wireframe). It goes hand in hand with the sales page copy template above to help you see your sales page from a bird's-eye-view and structure it for optimal flow.
THIS WIREFRAME WILL HELP YOU:
See all the crucial sections of your sales page at a glance.

Plan how much copy you'll need for each section.

Prioritize key information (i.e., headlines, subheads, bullets, etc.).
Love a good bonus?
How about four?
01
Lead-the-way
Launch Emails
($1000 Value)
Once you've written your new sales page, you can just sit back and relax while people magically land on it … Kidding! You need to drive traffic to it, and emailing people on your list – people who already know and love you – is a great way to do this.   
No need to start from scratch, because I've written 14 plug-and-play launch emails for you, complete with subject lines, relatable stories, and CTAs. Simply insert your offer details where prompted. Just like your sales page copy, you can reuse and repurpose these emails for future launches to make your life easier. 
($200 Value)
The beauty of the sales page template in this toolkit is that it's fully customizable. Add your personality, make it longer or shorter, and tailor it to your needs as a coach, course creator, or service provider. 
In this over-the-shoulder review, I'll walk you through three different sales pages I've written for three different VIP Day clients in three different industries. These real, "in-the-wild" copy examples will show you how you can take my sales page template and make it your own!
($100 Value)
Ah, headlines. So few words, but so much pressure! You know your sales page's main headline plays a huge role in grabbing and keeping your readers' attention. But how do you write it? And what about sub-headlines?  
In this PDF guide and accompanying walkthrough video, I'll ease your headline-writing stress by showing you four different ways to craft an engaging sales page headline that speaks to the hearts of your readers. I'll also show you how to apply these principles to your website. Win-win!
($100 Value)
Every good sales page has a call-to-action (CTA) button at the top of the page, followed by others leading to the final, heartfelt close. But sometimes, writing "BUY NOW" can get a bit old ...
With my Click-Happy CTA Library, you'll get over 150 clear and catchy CTA phrases to pull from when don't know what to write or you want to switch things up. It's an easy way to inject more personality into your copy – on your sales page, website, and more!
Get the kit & bonuses for $297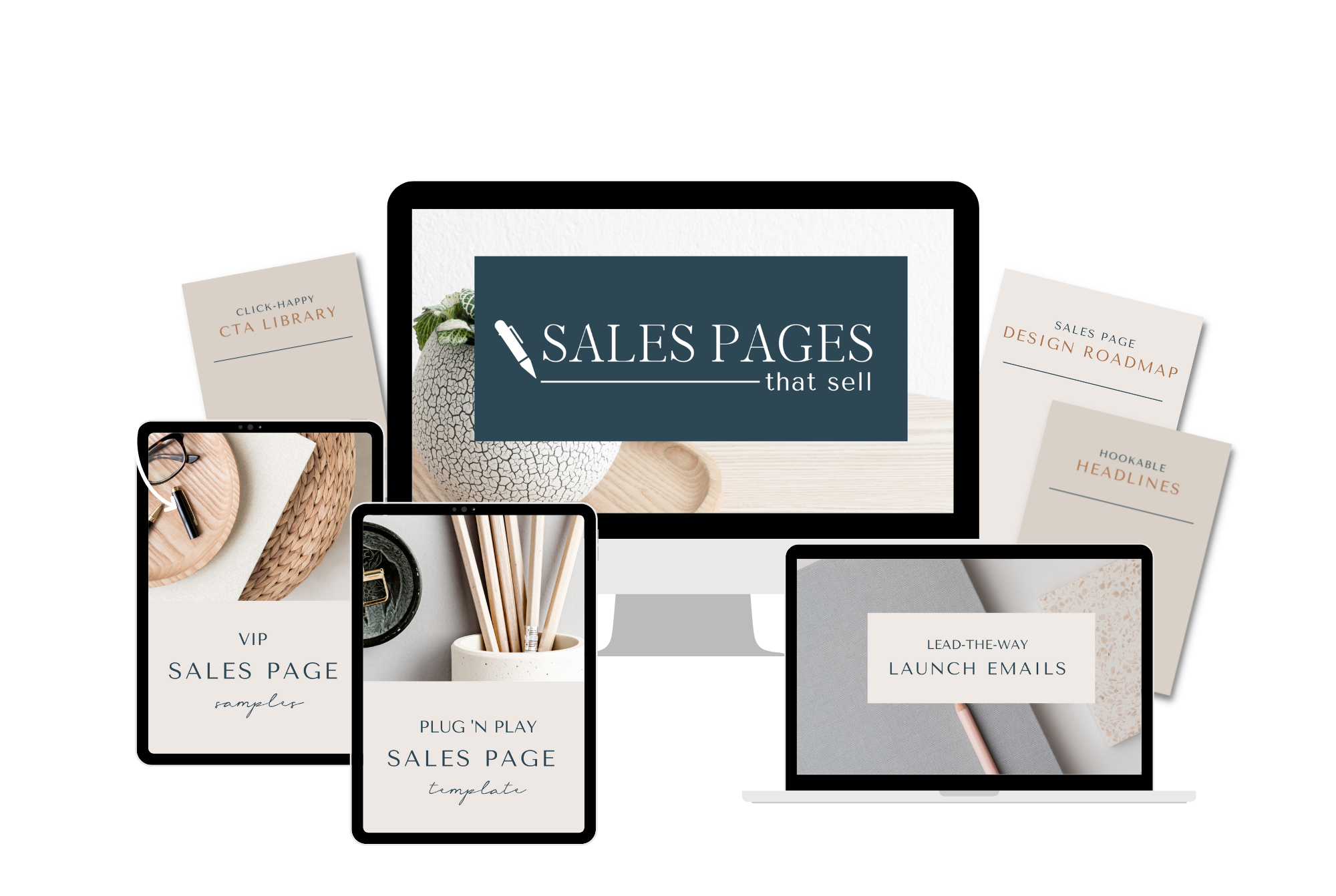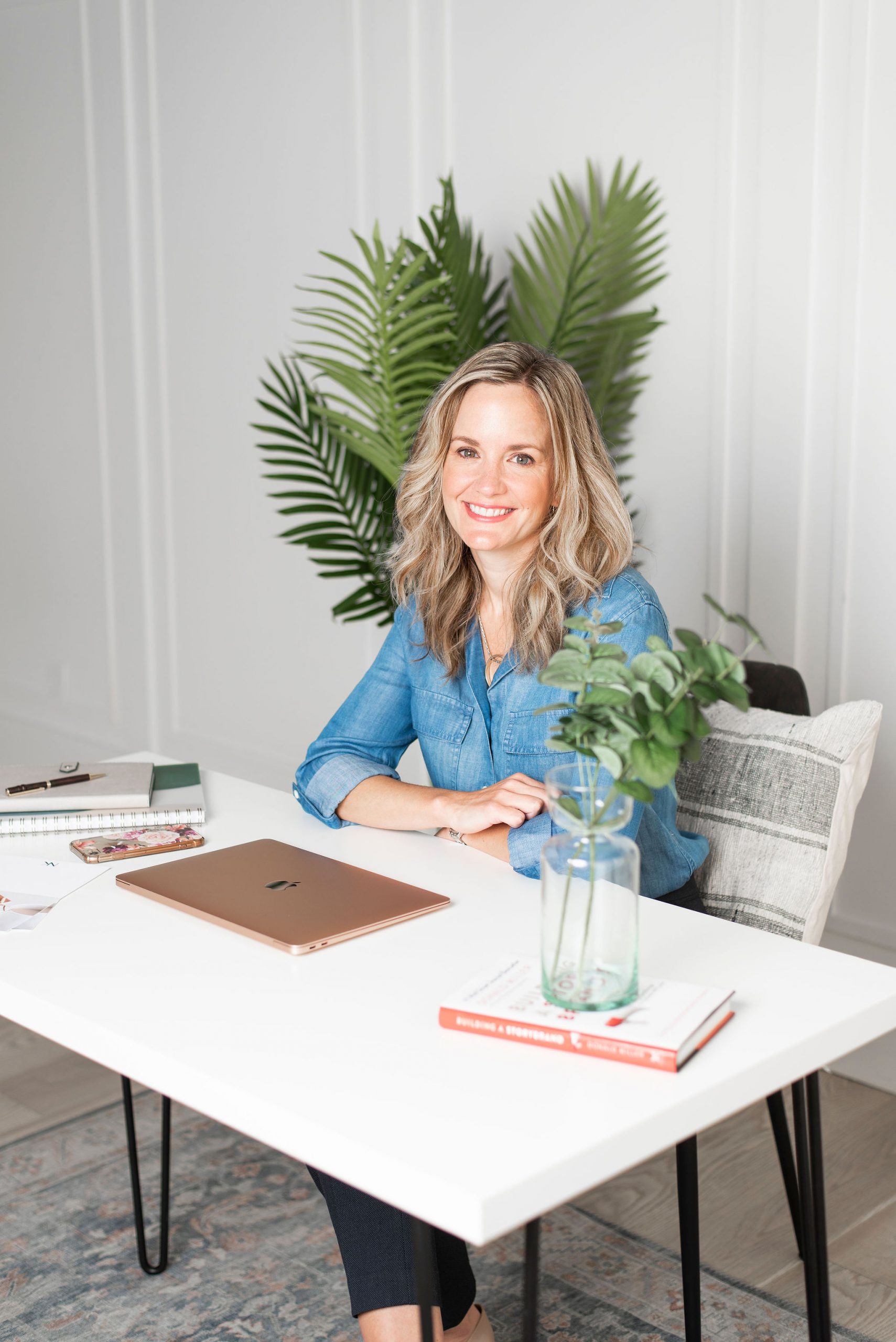 Hey there, I'm Nicole. 
Confession: I never thought I'd become a sales page copywriter.
Copywriter, yes … (I've been a professional copywriter for 20 years) …
But sales page copywriter? ... Nope! 
I used to think anything sales-related was slimy. Like "cheesy 90s infomercials" slimy. But now that I know selling is serving, I absolutely love writing fun, personality-packed sales copy.  
I want to help you write engaging sales page copy too.  
That's why I put this toolkit together – so you aren't left staring at a blank screen or just crossing your fingers for a successful launch. 
(Never a good business strategy, by the way!)
With Sales Pages That Sell, you get easy, step-by-step copy prompts and guides to show you what to write – and where.    
So, make your life a little easier, would ya? My professional copywriting tools are all inside, ready for the taking!  
WANT PROOF OF MY COPY CHOPS?
Hear from some of my sales copy clients:
"O.M.G.! It's PERFECT! I can't even explain to you how incredibly thrilled I am with everything I just read. Literally, I would change ONE word on this whole sales page. You absolutely nailed it. I don't know what more to say."
Shannon Mattern
Business Coach
"I am so in love with your copy and your writing style! It literally brought me to tears! You have given me an incredible sales page and wonderful copy for my website. I absolutely adore everything."
Katie Matusky
Workflow Strategist
"I walked away from my VIP Day with Nicole feeling like this was truly THE best investment I have ever made for my business. I hadn't even finished reading through the sales page she wrote and I was ready to book her again!"
Lindsay Darling
Business Coach
"NICOLE!!! This is amazing!
I mean...it makes ME want to buy it!"
Bevin Farrand
Business Coach
"OMG. It's freaking perfect.
I'm in tears."
Ines Garibay
Social Media Manager
"FYI. I am crazy in love with
ALL. THESE. WORDS."
Juli James
Course & Tech Integrator
The gift that keeps on giving
Once you've used Sales Pages That Sell  to write your new sales page copy, you can – and should – reuse your copy for future launches.
Keep the copy exactly as is, or weave in new insights from each launch. Plus, anytime you want to build on your offer suite with new programs, products, or services, you can pull this handy template out and go. (No need to reinvent the wheel when you have a framework that sells!)
The goal: simple, stress-free launches and evergreen funnels that add more ease and flow to your life. (Can I get an AMEN?
)
lemme answer your FAQs ...
If I didn't already mention it ...
Sales Pages That Sell is perfect for you if … 
You're launching a course, digital product, group program/membership, or 1:1 service.
You need help knowing what to write and where.
You want personality-packed sales page copy that stands out and SELLS. 
You should pass on
this toolkit if ...
You've got this whole sales copy thing figured out, thanks very much!

You're looking for 1:1 copywriting coaching or to join a group coaching program. 

You'd rather just pay someone to write sales page copy for you. (Psst.. If this is you, check out my done-for-you VIP Days instead!)
So you're a sales page soaker-upper?
I'm THAT girl who reads every single word on a sales page. I like to take in ALL the words and picture my brighter future. 
What does your brighter future look like? 
→ Maybe it's finally knowing where to start with writing that sales page you've been putting off (and stressing about) for weeks. 
→ Maybe it's speeding through the copy (instead of getting hung up on EVERY single word) because you finally have clear, strategic direction.   
→ Maybe it's feeling like a proud mama who obsessively shares her new sales page with the world (because it's SO dang good.) 
And of course … 
→ Maybe it's seeing more sales notifications roll in because you've given your sales page copy the attention it deserves. 
Wherever you're striving for, Sales Pages That Sell has you covered!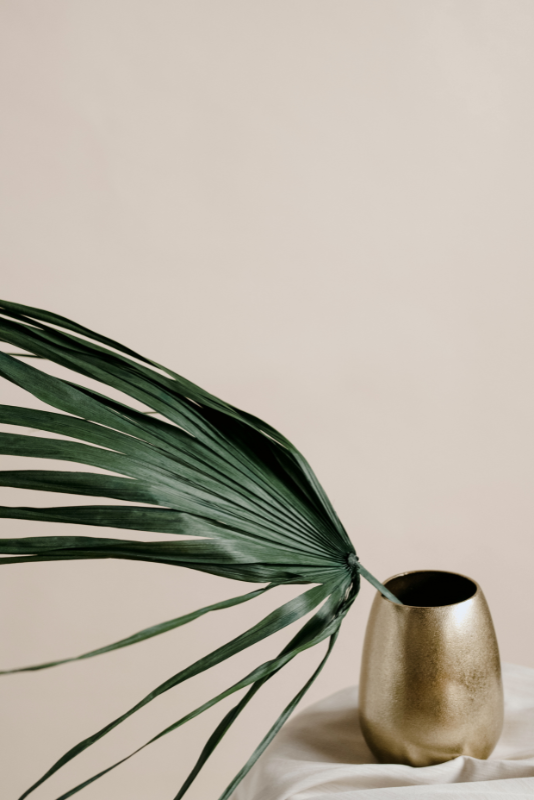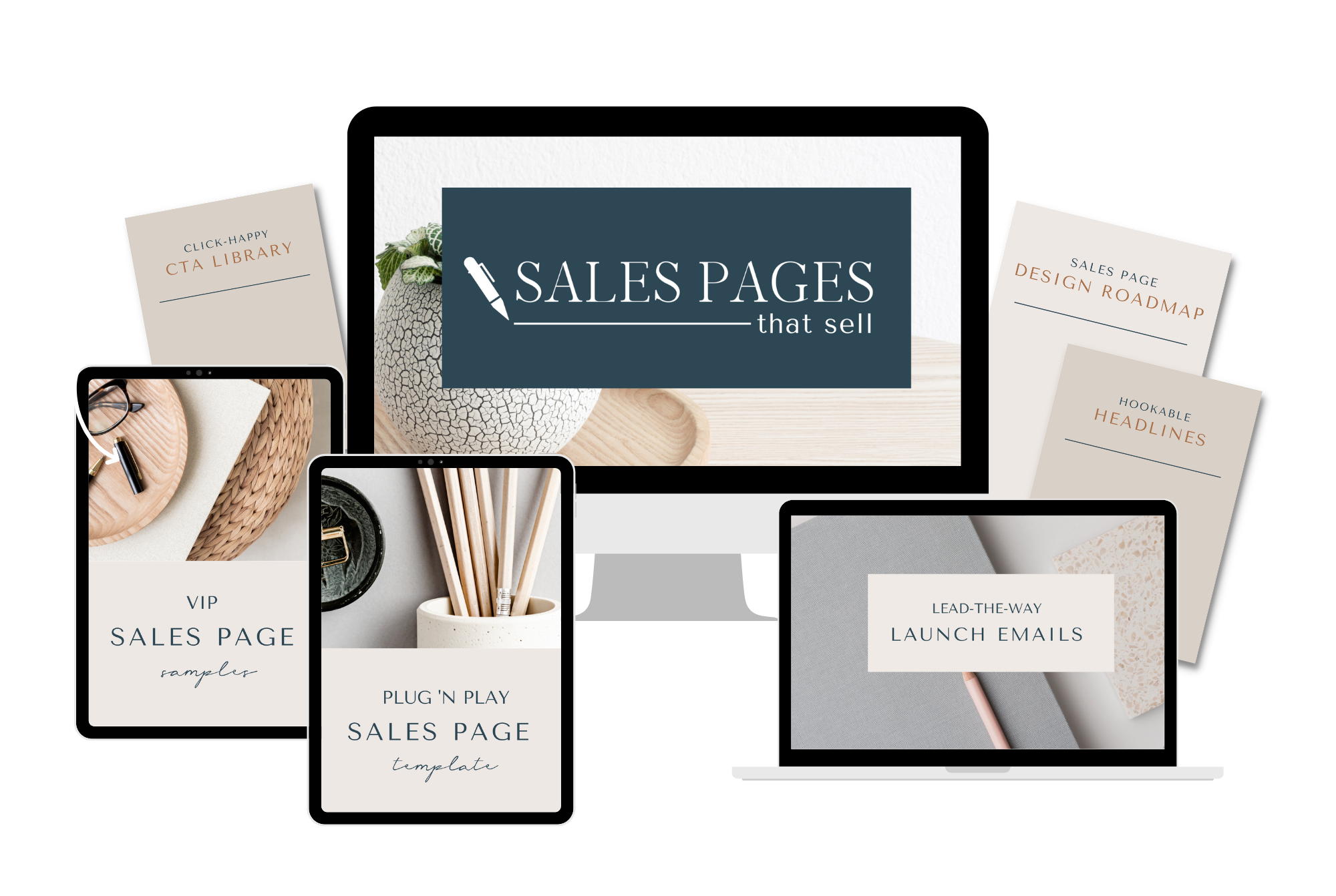 All the copywriting guidance you need to write your next sales page copy + launch email sequence is just a click away.
*Please note that due to the digital nature of this product, it's non-refundable.
Don't worry; I know you're going to love what's inside!