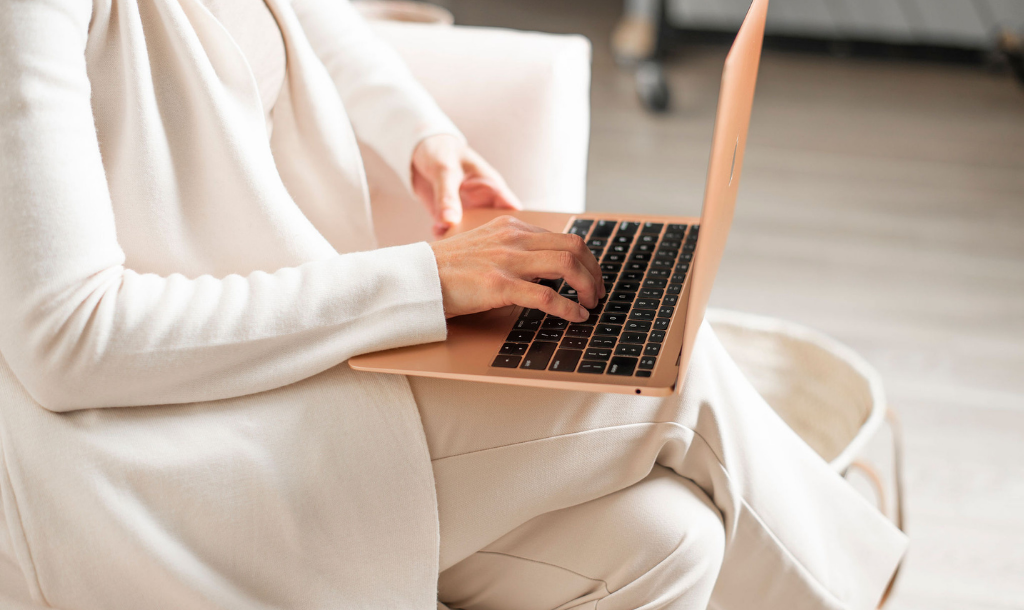 An Easy Fix to Last-Minute Launches
So, you're launching a new program, product, or service, and the launch date circled in red on your calendar is quickly approaching. 
Make that, VERY quickly approaching.
You thought you had SO much time to prep your launch copy, but unfortunately, you didn't get the memo.
Nobody told you just how much copy there would be!
Between the long-form sales page copy and all the launch emails to go with it, you feel like you're staring down another full-time job.
Deep breath, friend. 
There's still time to get your launch copy done.
Even better, you don't have to do it yourself.
With my done-for-you Launch Copy VIP Days, I'll write whatever is on your launch copy wishlist so that you can get back to running other parts of your business – or simply doing what you love.
---
Here's how my Launch Copy VIP Days work: 
PRE-VIP DAY: 
Step 1: We hop on a quick call to see if we're a good fit.
Step 2: You book a VIP Day (or two) on my calendar.
Step 3: I do research & prep work before your VIP Day(s). 
Step 4: You answer a custom questionnaire to help guide my writing. 
VIP DAY:
Step 5: You sit back and relax while I spend your VIP Day(s) writing your launch copy. 
POST-VIP DAY:
Step 6: You review your new launch copy & I make edits (if needed). 
Step 7: You have peace of mind knowing your launch copy is written to convert!  
---
What makes VIP Days different from traditional copywriting projects? 
With VIP Days …
I focus on just ONE client at a time. This allows me to be laser-focused on their copy and get more done in a shorter amount of time then if I was switching back and forth from client to client, project to project. I do my prep work in advance so that when your VIP Days arrive, I'm able to just get in my zone and write (aka, a copywriter's dream!).
With traditional copywriting jobs …
I work on multiple projects at once. The time to complete each one is longer, because I'm switching from project to project. In all honestly, I do very few traditional projects anymore, because VIP Days are so much more efficient – both for me and my clients!
---
Why VIP Days are perfect for your last-minute launch: 
While I still require at least 3 weeks' notice for bookings, once I start writing, you'll have your copy in just a day or two afterwards! Rather than having the project drag on for weeks – making you nervous if you'll hit your launch date – you'll always know EXACTLY when your new copy will be in your hands. You can also communicate this date to your designer, VA, or anyone else supporting your launch. 
It's as easy and efficient as it gets!
---
Want to skip the launch stress and hand off your high-converting copy? 
Learn more about my done-for-you Launch Copy VIP Days or take a peek at my current availability.