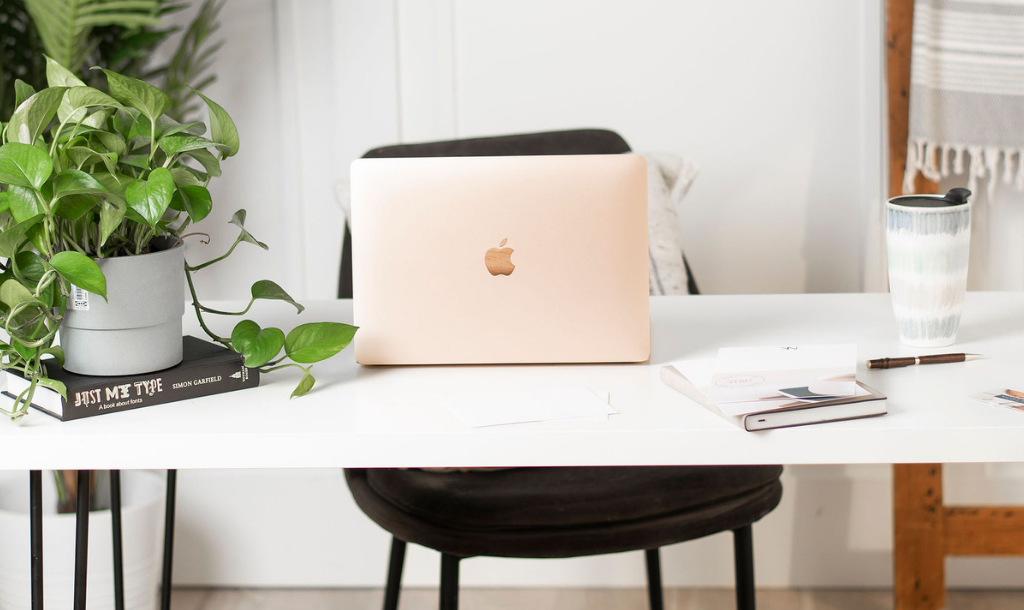 7 Questions Your Sales Page Needs to Answer
Ever wonder what your readers are really thinking as they scroll through your sales page copy?
I don't have mind-reading superpowers (if only!) but if I were a betting woman, I'd say this:
They're thinking about themselves.
They want to know how your product, program, or service will help THEM.
That means you've gotta switch the focus from YOU to shining a big, bright spotlight on your readers.
Of course, every industry is unique … and there will always be different nuances to writing for different audiences.
But in my 20 years' experience as a copywriter, I've learned that your readers will likely be asking these six common questions when reading your sales page:
1. "What exactly am I investing in?"
While you might be living and breathing your offer, it's important to remember that your readers are probably hearing about it for the first time. Make it SUPER clear what you're selling – i.e., a digital course, 1:1 service, group membership, etc. – and describe the main inclusions. You don't have to (and shouldn't) speak to every minute detail of your offer, but make sure people have enough information to make an informed buying decision.
2. "How will this change my life?"
Even more important than the features of your offer (i.e., modules, lessons, service details, etc.) are the BENEFITS your offer will provide. As people read your sales page copy, they'll be thinking, "How is this going to make my life easier or better?" Therefore, speak to where your readers will be AFTER they've invested in you. Without over-promising or sounding too "salesly," paint a picture of how great their life will be once they've taken that next step.
3. "Why should I buy from YOU vs. someone else?"
It's no secret that many others do what you do – but only YOU do it in your unique way. Make sure your readers know what makes you different, whether it's your values, experience, signature framework, client service, etc. Including a small "About" section on your sales page can also help you stand out and endear people to your story.
4. Is this REALLY worth my investment?"
As your readers hover over that "Buy Now" call-to-action button on your sales page, many will still be wondering, "But what if this isn't worth my money, or I don't make my money back?" To alleviate these worries, showcase the VALUE that your offer provides. That way, even if your readers still cringe a bit at the sticker price, they'll ALSO be fine with investing because they know – without a doubt – that your offer is worth every penny.
5. "Is this really worth my TIME?"
Spoiler alert: Investing isn't just about money. If you're selling a comprehensive course or program, your readers may also wonder, "But do I have the TIME to invest in this?" That's when you'll highlight how manageable each module is or how your content has been broken down into quick, easy installments to fit easily into people's schedules. Again, your readers should walk away thinking, "Yes, this is gonna take some time … but it'll be SO worth it!"
6. "What do I stand to lose if I don't invest?"
It's only natural that your readers will want to stay in their comfort zone. After all, it's comfortable there! The true test of your sales page copy is if it converts those fence-sitters to action-takers. Without being all doom-and-gloom, make sure you clearly communicate how your readers' life will stay the same if they don't invest in themselves. The things that are currently holding them back will continue to do so if they keep doing what they're doing.
7. "Why is NOW the best time for this?"
Maybe you're offering a special promotion, a limited-time enrollment, or a cap to the number of new clients/applicants you're accepting during your launch. If so, make sure your readers are well aware of this to increase the urgency. Also, highlight how the faster people take action, the faster they'll achieve those big, bold dreams that are in their hearts.
---
And there you have it … 7 questions your sales page needs to answer.

I hope this post comes in handy as you start whipping up your amazing sales page. If you still feel stuck, grab Sales Pages That Sell, my sales copy toolkit which guides you through writing your sales page, section by section, with professional copywriting tips along the way. You'll also get 14 plug-and-play launch emails to help drive people to your sales page … and so much more!