52 Weeks of Email, coming right up!
With this comprehensive, 40-page guide, you get a year's worth of strategic email topics, subject lines, and CTA recommendations to keep your subscribers engaged and primed to buy.
52 Weeks of Email is perfect for you if you're a coach, service provider, or other savvy CEO who wants to bring the EASY back to emailing your list.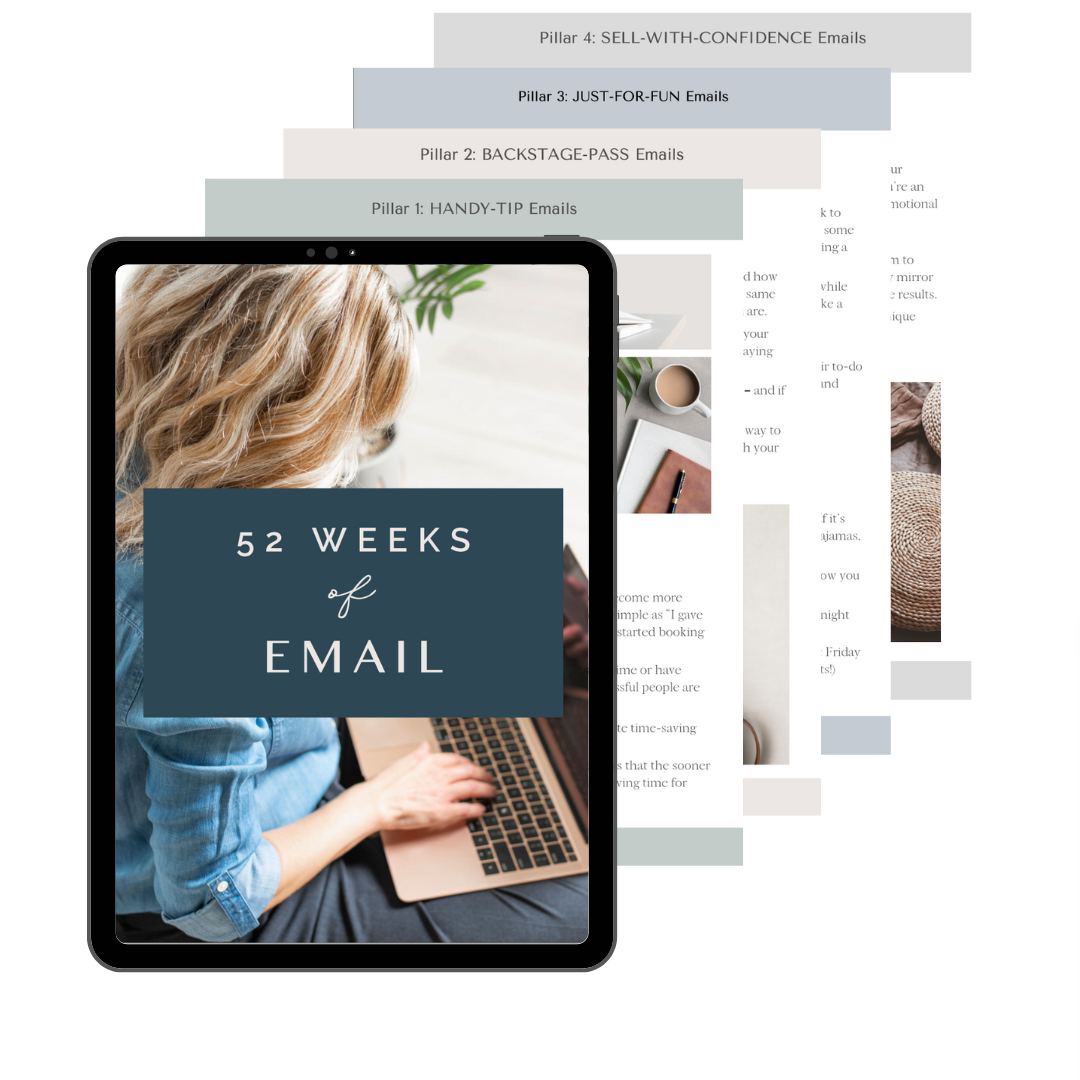 Better Nurturing = Better sales
Come launch time, your email list can be a gold mine of excited buyers. But unless you nurture this valued community before launching, you may hear crickets when your cart opens. (It's like being "that" friend who only swoops in when they want something!)
With 52 Weeks of Email, you can show your subscribers you care all the time – not just when you're selling something new.
52 Weeks of Email Includes:
✔️ 4 strategic content pillars – so you're not writing any old thing and HOPING it will stick.
✔️ 52 weeks of email topics – so you can go a whole YEAR without wondering, "What the heck do I write this time?"
✔️ Short, sweet subject lines – so you can get those emails OPENED and start building a warm, engaged audience.
✔️ Call-to-action recommendations – so you have options for SELLING or not selling in your emails.
✔️ Less stress and more simplicity when it comes to nurturing your subscribers!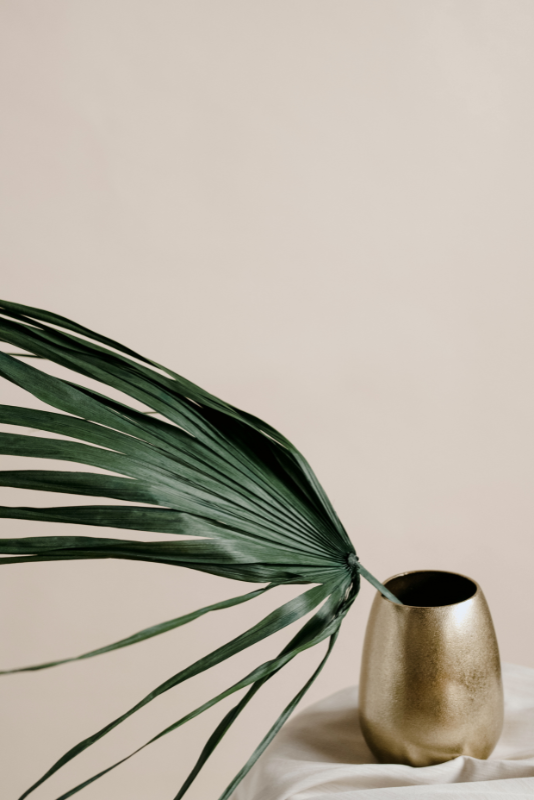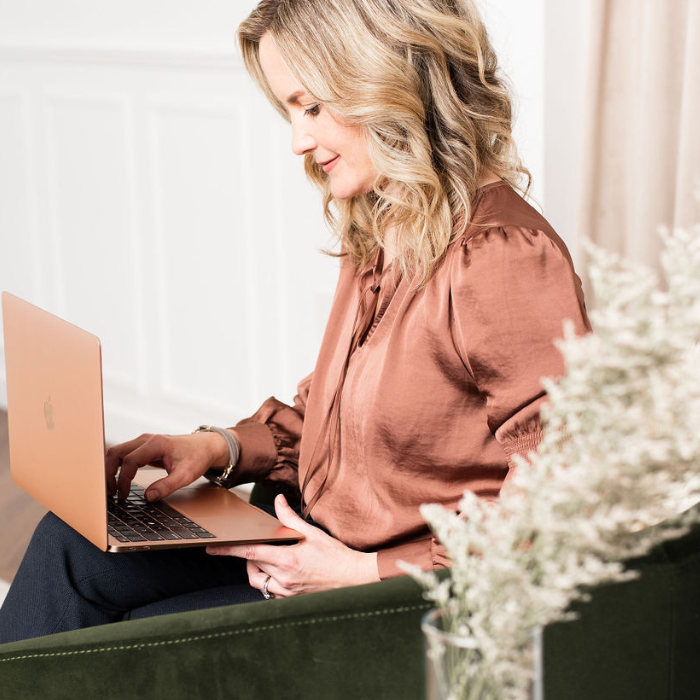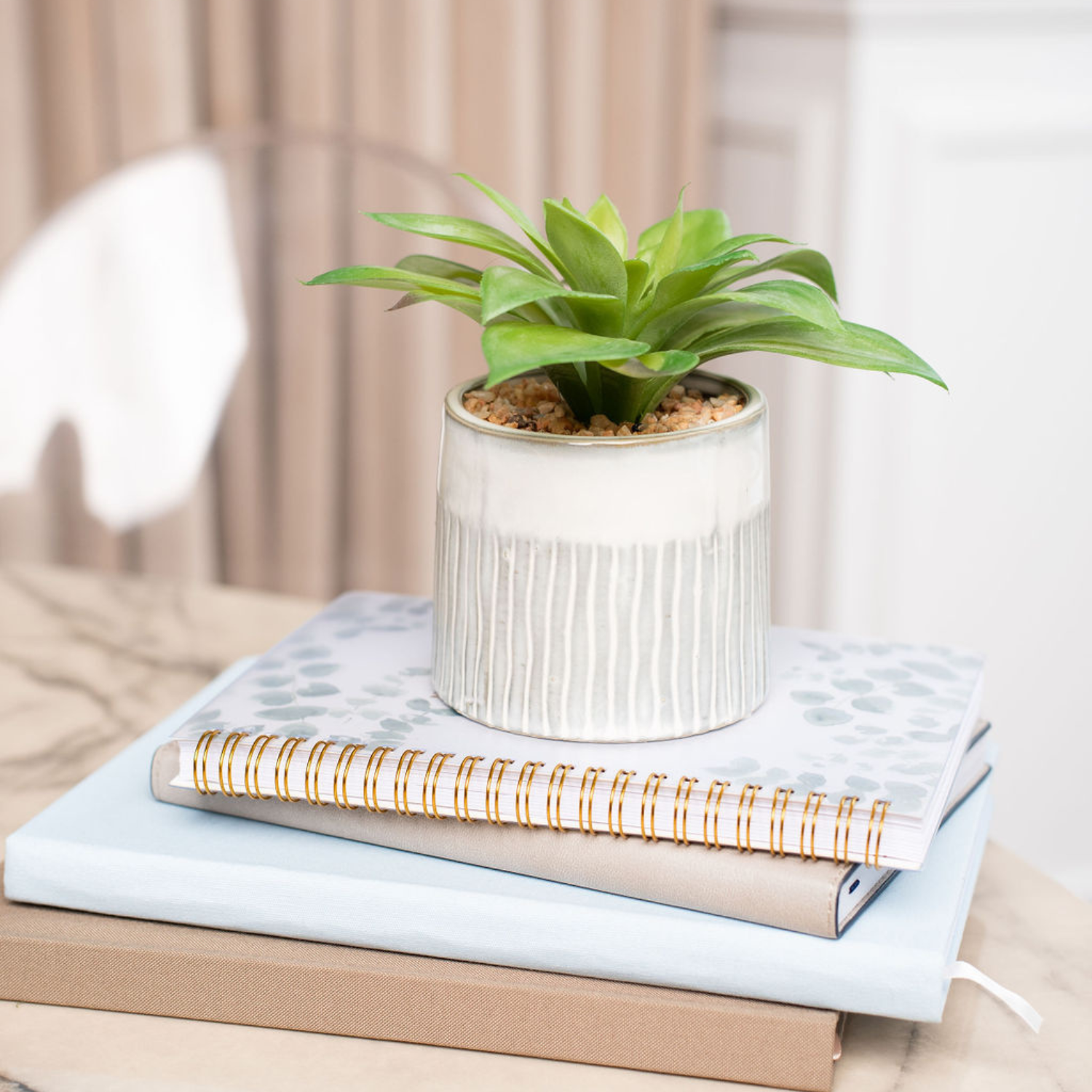 Praise for 52 Weeks of Email
"Omg! This toolkit is GOLD!! I've got so many stories and ideas in my head now from your
52 Weeks of Email topics."
"This has been game changing in my ability to write high-quality, consistent emails with great subject lines. I've always struggled to come up with email content my audience actually wants to read, so the 52 Weeks of Email was a huge help.
Thanks, Nicole!"
Marielle
Brand & Web Designer
"Your toolkit is amazing and just what I need.
I have brain freeze trying to write emails. About to purchase your amazing offer."
"So awesome! Going to grab this one for sure.
I need some email motivation."
"I bought your email kit and then went back and bought your launch kit too. They've saved me so much time!!! And I will tell you, I've purchased two much higher-cost courses by women with massive followings and the value I've received from yours has far surpassed theirs. Yours are clearer, more concise, and easier to use than anything else I've seen. Love them!"
"I'm blown away by how good this is!
The selling and non-selling CTAs are gold!"
Laura
Web Designer & Tech Integrator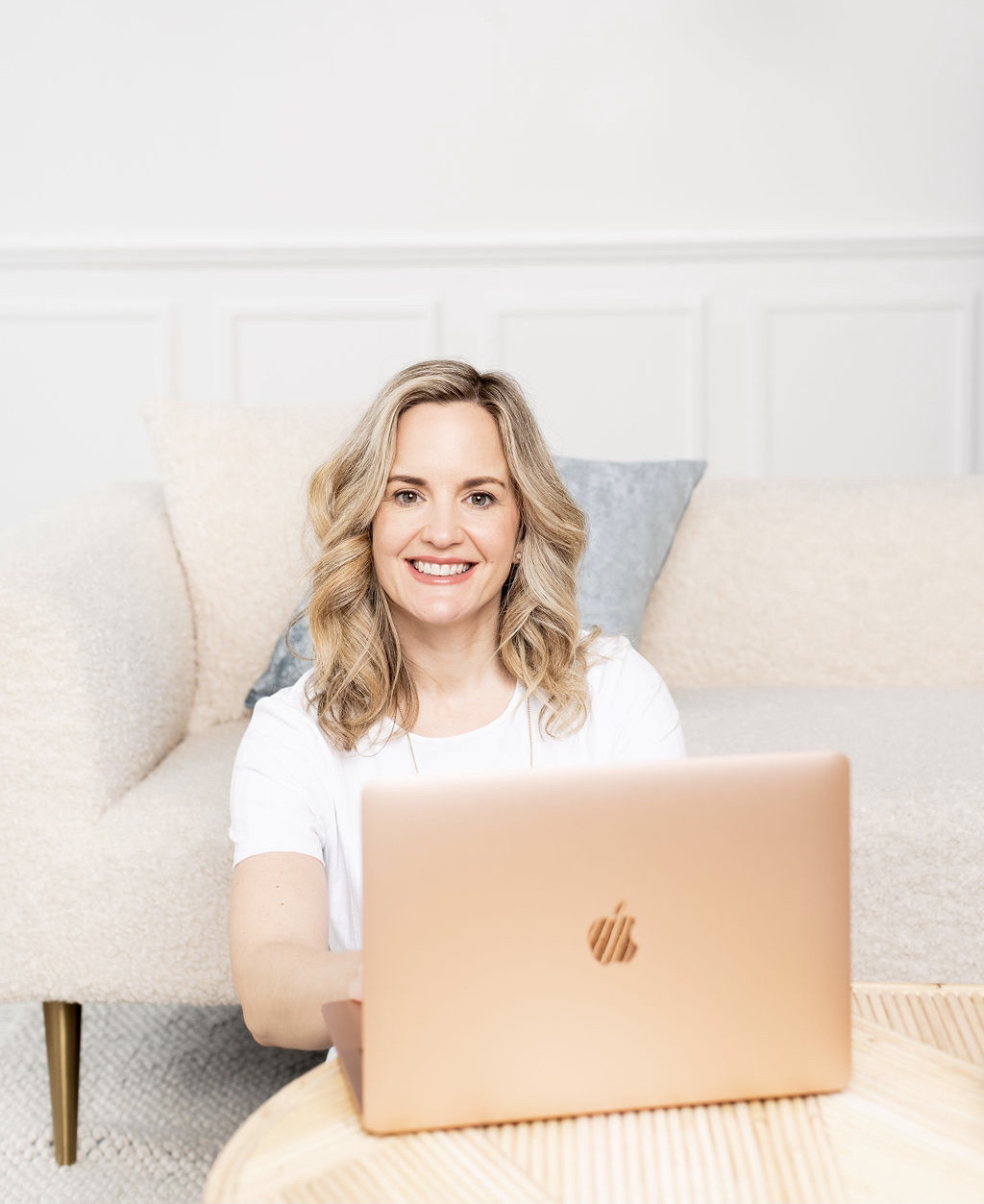 Hey, I'm Nicole. 
Fun fact: I've been a copywriter for 20 years and I learned how to email on shared computers at my university campus library. I specifically remember asking a girl in my dorm, "What's email???"
Crazy, right?
Today, I'm all about helping you tap into the power of email to reach some of your biggest fans. After all, your subscribers have essentially raised their hands and said, "Hey, over here! I want to hear from you!"
How great is that?
With 52 Weeks of Email, you can get past the writer's block and show up for the people who already know and adore you – versus trying to stand out among the masses on social media.
So, no more wondering what to write. Get the topic ideas, subject line recommendations and more in this easy guide … normally exclusively found in my $97 'Elevate Your Email Copy' kit, but FREE for you today.